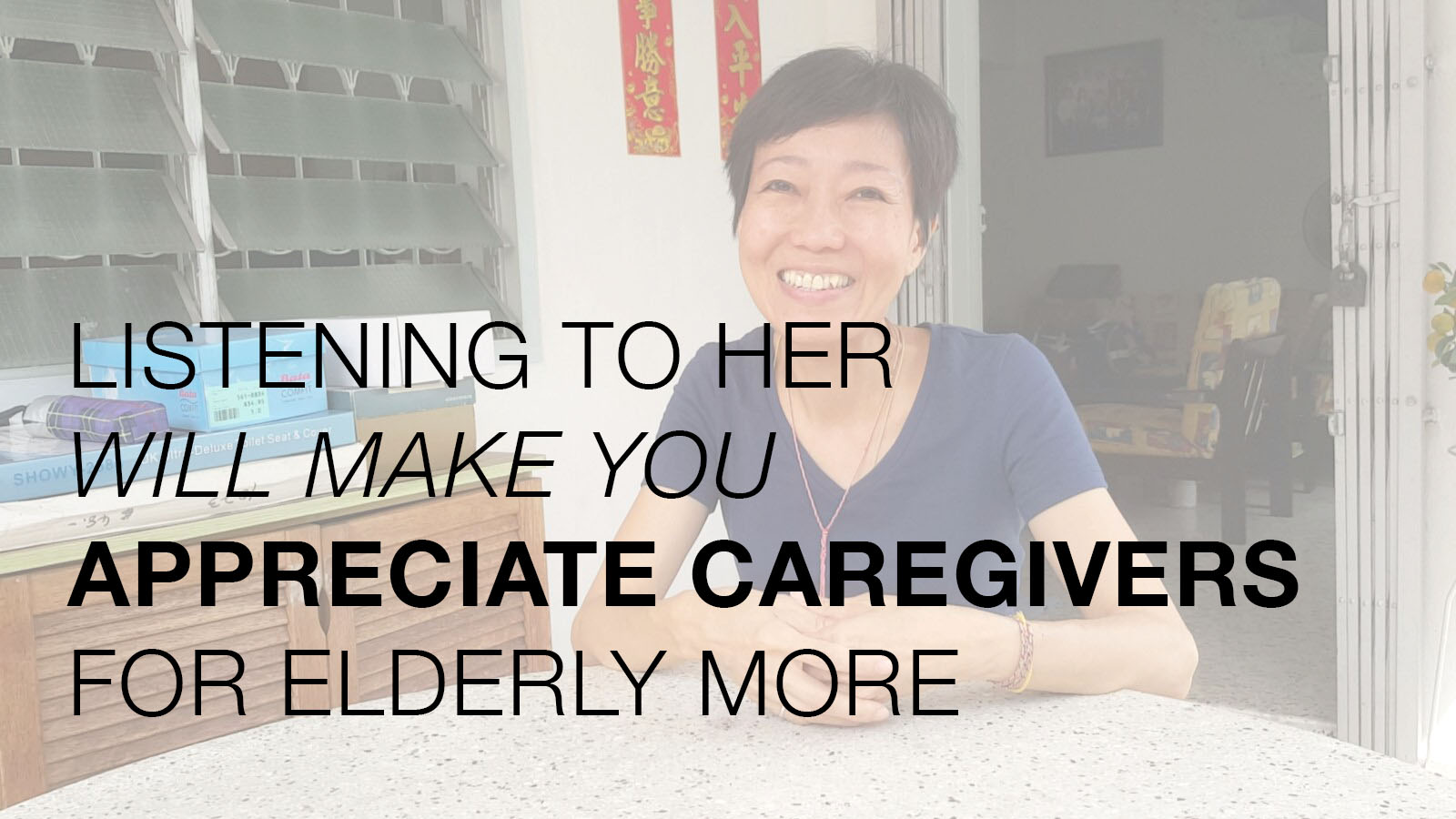 Caring for the elderly can be a tough job. On this International Women's Day, we want to celebrate the many service partners with us.
Agentbong is a social enterprise where women form the overwhelming backbone of its service partners. Since its founding, the company works with government bodies and NGOs to empower women through its platform.
Meet Suzanna Heng, 55, one of our caregivers in Singapore. She has been taking care of our client's mother (ahma) for a few months since last year.
PHYSIOTHERAPY AND ELDERCARE
The number of dual-income families has been rising. And many in Singapore are finding it harder to care for their parents all day. And our client is only one of these people who realise that having a maid is sometimes not enough.
Together with a physiotherapist, our caregiver helps ahma with therapy to boost her health.
"With these elderly, you need more patience to care for them," Suzanna shared with us in Mandarin. "Especially when their illness is acting up and they need a vent, even more so you must empathise with their pain. And they will soon open up to you."
Bedridden at first, a few months of sessions and exercises improved her mobility. Ahma is now able to move between bed and wheelchair with less help than before.
COMPANIONSHIP
Besides aiding ahma with her injury, Suzanna has become a source of comfort and hope.
A Hokkien speaker, having a foreigner as a caregiver was difficult for ahma. The lack of companionship made her depressed after a fall that affected her mobility.
"When I first came, she was always saying, 'I won't get well. It is very difficult and useless. I will wait to die,'" our caregiver recalled.
"Opening up her heart improved her mood and motivation to exercise. After she opened up to me, she started apologise when she vents her frustration. I will be very touched and start tearing."
CAREGIVER RESOURCES
Or if you need home care services you can always check out our
elderly care service
. Or you can contact the helpful folks at
AIC
who can assist you further. Subsidies or other service providers, they are the ones to look for.