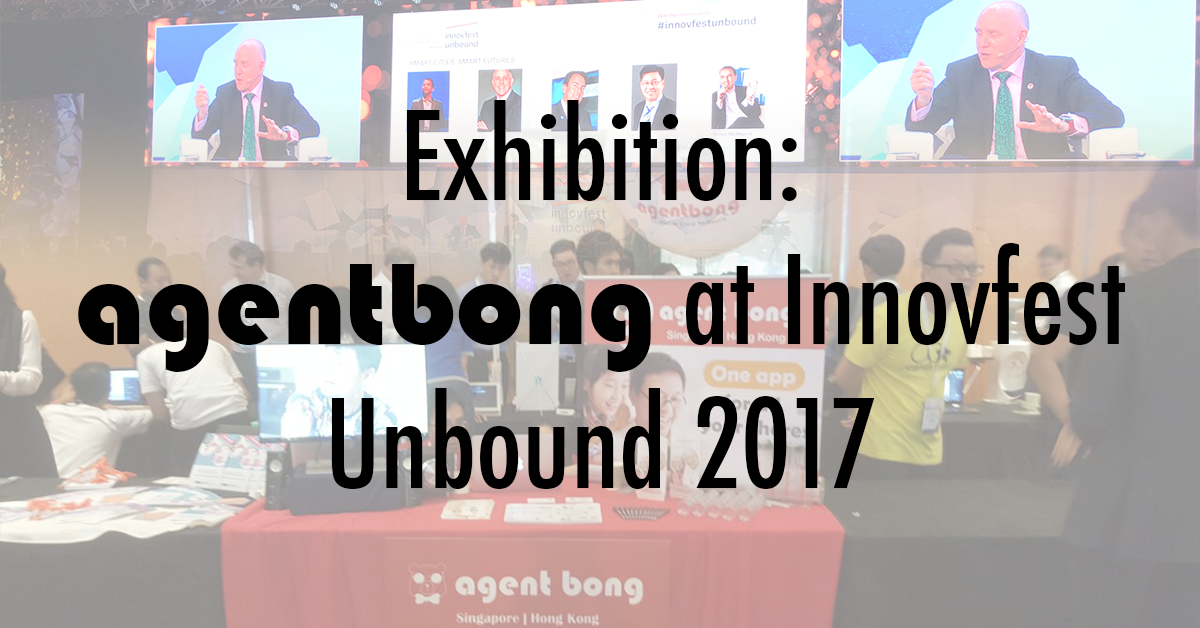 Agentbong painted the town red at Innovfest Unbound 2017. Not literally nor in the proverbial sense, but our booth was certainly very red and loud.
The event was organised by NUS Enterprise and Unbound in partnership with Infocomm Media Development Authority (IMDA) on May 3 – 4. Innovfest this year included satellite events with each catering to different trends in the economy.
We were so glad to be exhibiting at this great event. Indeed, it was fun meeting with other great people who are there to bring positive change to society and build smarter cities.
Visitors Galore at Innovfest
No holds barred in creativity, our jumbo-sized balloon and cute mascot were a huge draw to our booth.
We absolutely loved all the visitors who came by our booths. There were so many interesting conversations with so many of you. It was an incredible time discussing the different possibilities in how we can help society and our upcoming plans.
Also, shoutout to Mobearlize, Fitderly, RAISE, Maxerence, Apptoide, and all the different university and polytechnic representatives who spoke to us. You guys are doing good things for the society. Let's bring positive changes to health care and ageing in Singapore.
Ultimately, we certainly look forward to seeing how we can work with you all, especially complementary businesses who can work with us in our home care endeavours.
Satellite Events
Speakers for different trends in the economy like fintech were in separate stages. Each talk and panel runs concurrently with the others. It was certainly eye-opening to see what others are doing in the region. So many others are changing the landscape of their respective industries in big ways. With buzzwords like blockchain and self-driving cars, society seems set to accelerate towards technocracy.