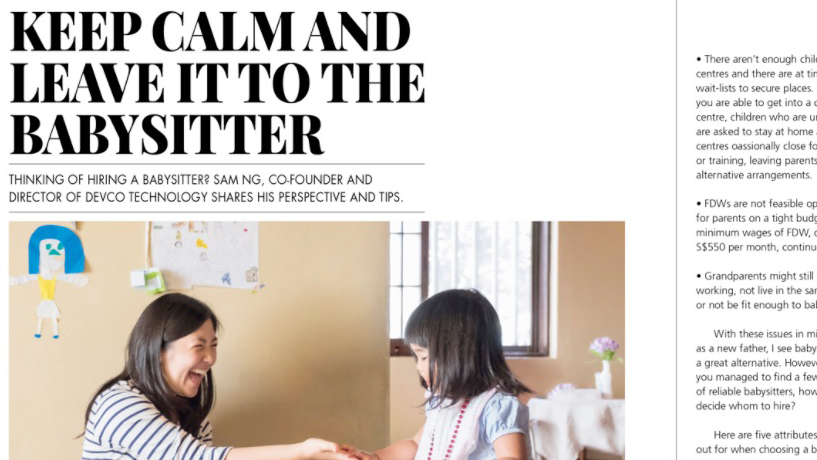 Singapore's Child, popular parenting magazine in the Lion City, published an article on hiring a babysitter. The article was on Agentbong and how its technology is helping busy families find babysitters. This is especially among those who cannot find a childcare centre; when a foreign domestic worker is not a feasible option; or when their child is unwell.
Co-founder, Sam Ng, wrote about his perspective on the landscape of Singapore in child care. He also mentions how changing family dynamics has been leading to a rise in the need for child care or babysitting services.
How To Book A Babysitter?
Communicating with the babysitter is very important in the aspects of different family and personal habits, allergies, together with whatever other quirks there might be.
One can make a booking via Agentbong's web app, or download the mobile app. Also, you can also go the Agentbong's website for babysitting service.