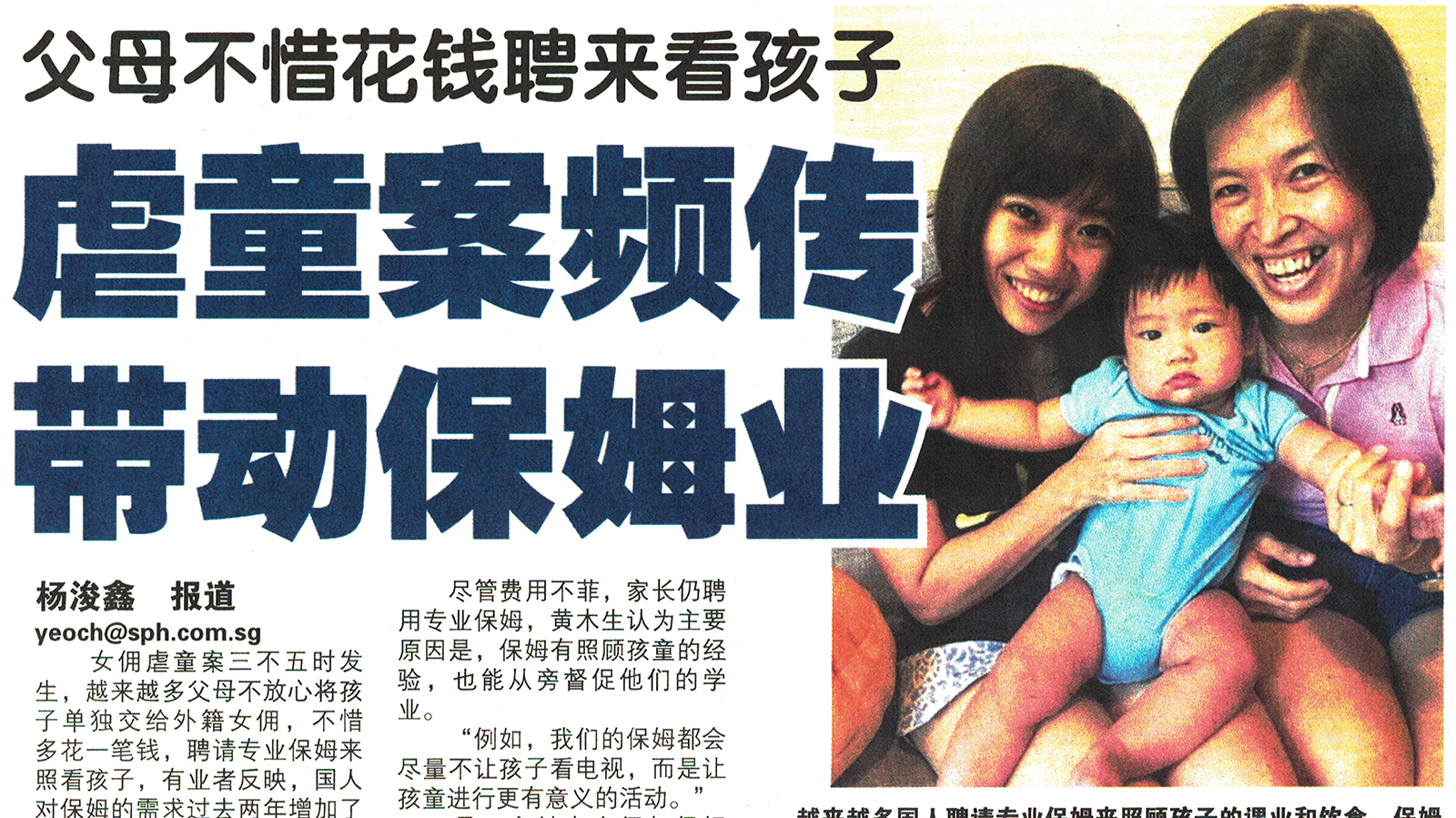 Lianhe Wanbao (联合晚报) published the headlines "虐童案频传带动保姆业" on 6 April 2017.  It talks about how frequent child abuses cases by foreign domestic workers (FDW) has become a boon to the babysitting industry.
According to the Chinese newspaper, more parents feel less secure having their kids alone with their domestic help. And more are not hesitating to spend more to hire a local babysitter. Demand for such babysitting service has risen by 15% to 20% in the past two years, the article reported.
Babysitting in Singapore
Babysitters are able to help parents to prepare meals as well as fetch them to and from school or classes. For others, it is basically to mind or chaperone them while they are busy at work or overseas.
Agentbong is one of the companies who cater to these customers who prefer a local babysitter over, and customers are able to either make a web booking or download the mobile app.